Kuala Lumpur, Malaysia's capital, has a modern skyline that is dominated by the Petronas Twin Towers. These are glass and steel-clad towers that have Islamic motifs, and the towers have a public observation deck with a public sky bridge. Getting around the city, most of locals use taxis because the train system in Malaysia is said to be messed up. Because there are multiple companies owning different trains, finding a predictable schedule can be difficult. However, kltransit.my has a KTM komuter schedule that is more predictable. The app is free, and it gives you an idea about when the trains arrive. That becomes particularly important when planning a trip to Kuala Lumpur because you have a schedule-based itinerary, and you do not want to be late.
The Entry Formalities 
Every visitor will be required to have a valid passport, and they will need an internationally recognized document that has a minimum validity of six months on it. Traveling between Malaysia and the East Malaysian states of Sabah and Sarawak will also require a passport. Whenever a person enters or leaves Malaysia, they have to fill out a Traveller's Declaration Form, and they will have to declare how much money they brought into the country or took out. Residents cannot take anything exceeding RM1,000 out of or into Malaysia.
The Climate and Clothing of Malaysia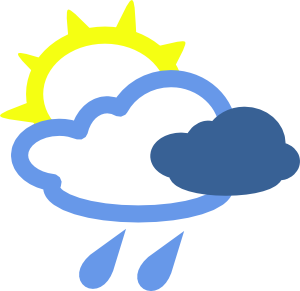 Because Malaysia has an equatorial climate, the temperatures stay the same throughout the year. During the day, the temperature will be around 32 degrees Celsius and 22 degrees at night. Throughout the year, it is not uncommon to experience rainfall, and Malaysia averages between 200 to 250 centimeters every year. In general, you want to wear light and comfortable clothing when visiting this country.
Beware of Drug Trafficking 
Malaysia takes drug trafficking charges very seriously. Anyone caught coming into or out of the country with illegal drugs will be handed a mandatory death sentence. Malaysia is one of the few countries in the world with some of the harshest penalties on drugs, and despite this, the country still has an ongoing drug problem. In addition, a person does not need to carry many drugs to be labelled a drug trafficker. A half ounce of heroin or several ounces of marijuana can lead to an arrest and charges of drug trafficking.
Shopping in Kuala Lumpur 
One of the great things about shopping in Kuala Lumpur is that the prices are fantastic. Everything here is dirt cheap compared to European or US markets. You want to make sure that you have some extra space in your luggage because you never know what you might find.
When planning your trip to Kuala Lumpur, having a KTM timetable handy can make the trip easier because you know when the trains will arrive. The scheduled trains in this city are remarkably cheap compared to what you will pay for a taxi. While it might be a slower method of seeing the city, sometimes you don't want to rush, and this is where a train can add more excitement to your Malaysian adventure.