Bangkok is a vibrant and modern city where the lights never go out at night. At the same time, it is also rich in culture and history, as can be seen from the numerous temples and floating markets. This is what makes Bangkok one of the best cities in the world to hold a wedding. Beautiful backdrops and the most impressive ambiance will definitely turn your commitment ceremony into one of the most memorable moments in your life.
Planning a destination wedding is very unlike planning a wedding in the place you live in, as it involves holding an event in a completely new and strange place. Here are some tips to help you plan and hold your destination wedding in Bangkok successfully:
Start Early Whether it's booking plane tickets, choosing an event location, or drawing up a guest list and sending out invitations, do it at least 4-6 months before your wedding date. This is to avoid any last minute problems that might crop up, as you'll have extra time to solve them.
Timing is Everything Avoid the high tourists season in Bangkok which lasts from November to February as these are the months when prices will be higher, including hotel rates, flight tickets and tourist services. Therefore, try and plan your wedding in the middle of the year to save costs and avoid the crowds.
Get Some Help Since you cannot be in Bangkok to plan everything in person, it would be wise to get a wedding planner on board to whom you can communicate with online. If you choose to have your ceremony in a hotel, the hotel staff are usually on hand to offer assistance.
Choose Your Location Carefully When you choose a wedding venue in Bangkok, there are many aspects to consider, including how many people can fit in, as well as whether they can accommodate the style of wedding you prefer, be it Western, Chinese, Indian or traditional Thai. It is also good to consider the location's overall vibes and settings, whethee they fit into your wedding plan or not.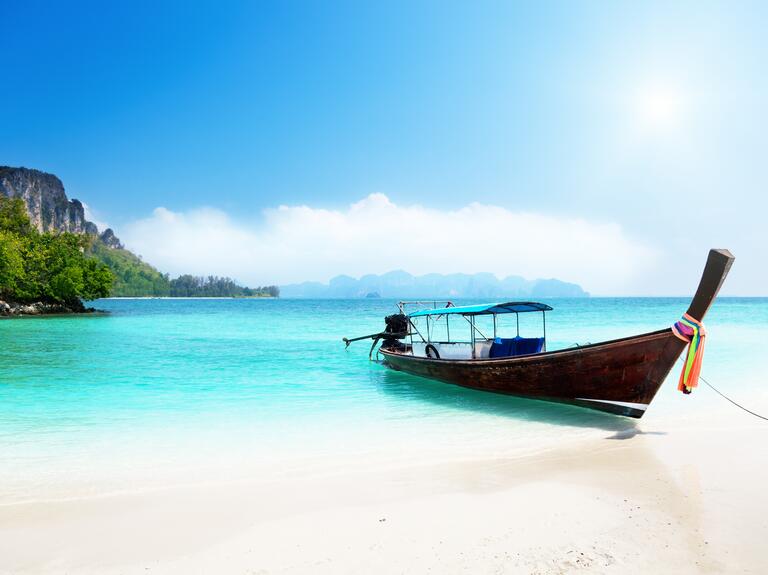 Take At Least One Planning Trip Travel to Bangkok at least once before the actual day to scout out the location and to speak to your wedding planners and vendors in person. This way, you can ensure the legitimacy of the people you're dealing with, and finalize your plans.
Bangkok has been called the city of Angels in the east, simply because of its warm and welcoming nature. This will no doubt ease the planning of your wedding in the city, and encourage you to choose a wedding venue in Bangkok.